The kiddos and I spent the afternoon at Popham Beach, Phippsburg, Maine, yesterday. I took some photos with my phone. If you think you could use them, please do
.
Popham Fort, also on the beach,  is a Civil War-era coastal fortification built in the 1850s to protect the mouth of the Kennebec River.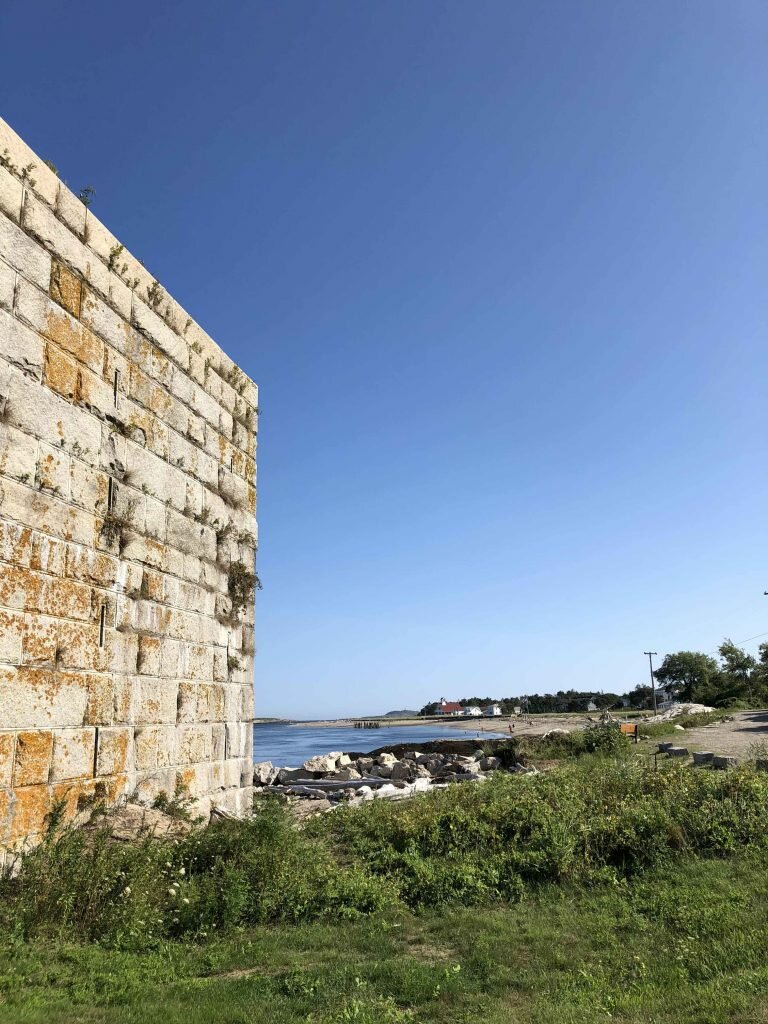 The northern Atlantic uproots trees with no effort whatsoever…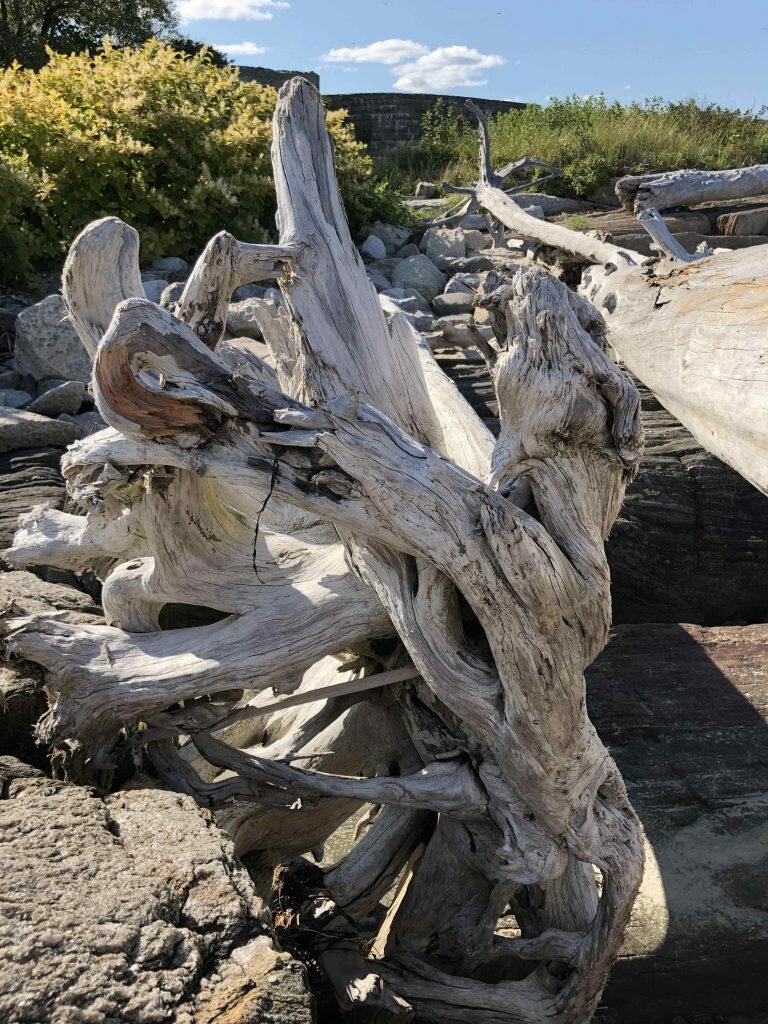 The tide pools which surround the fortress are even more impressive than the hand-cut granite stone fort itself: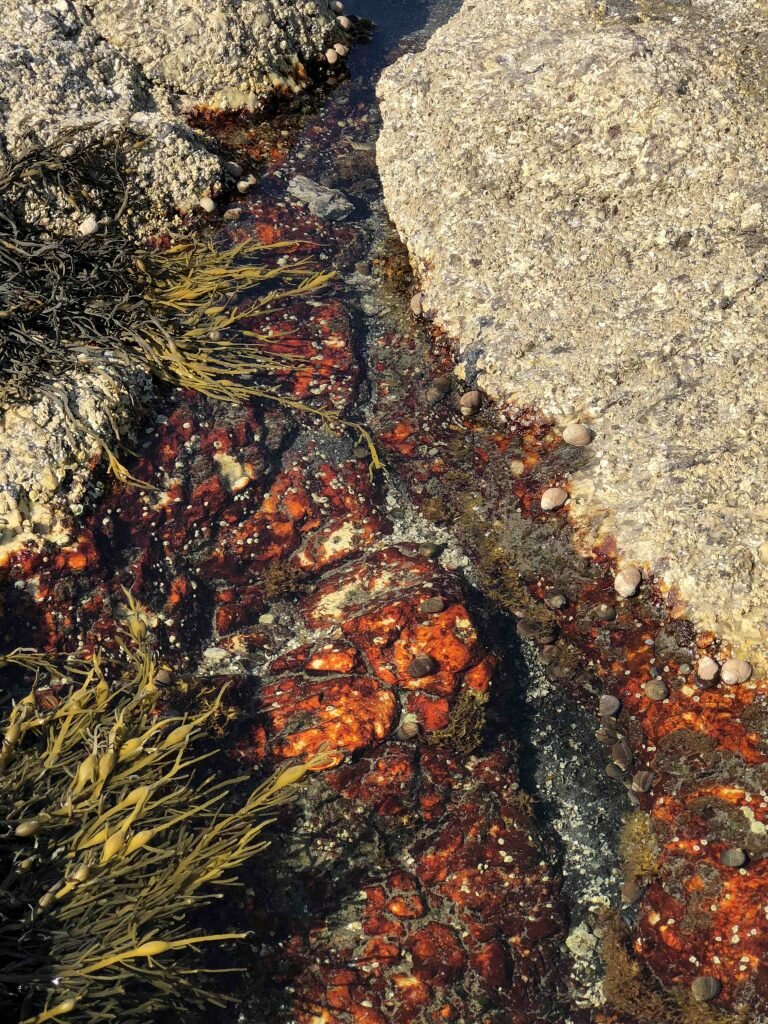 I hope that you all are quite well!!!